Add Style & Protection with Rear Bumper Protectors
from Dawn Enterprises, Inc.
Protect your bumper from scuffs, nicks, and scratches by installing a Rear Bumper Protector. Not only do Rear Bumper Protectors give your vehicle a unique look, but they also add functionality. The bumper of your vehicle is left defenseless, and over time it can start to show unsightly marks, this Rear Bumper Protector can prevent that. Rear Bumper Protectors cover up and restore existing damage that has been done to the bumper on your vehicle. Installation is extremely easy, Rear Bumper Protectors are installed using self-adhering 3M Tape, which is tough enough to provide a strong bond between the product and your bumper, but also delicate enough that it will not damage paint if the product ever needs to be removed. This Rear Bumper Protector features a textured surface to allow for better grip when standing on it or setting something on it. Although this Rear Bumper Protector has been checked for fitment, be aware that there may still be some space on each side of the bumper left unprotected on some vehicles. Protect and preserve your bumper with the addition of a Rear Bumper Protector!
Key Features
Textured Surface
Rear Bumper Protectors feature a thick, textured, and non-slip surface. The stylish, textured surface design allows you to feel safe when setting something onto the bumper of your vehicle without fear of it falling off. Knowing your shoes are gripped to our RBP, you will feel safe stepping onto your bumper, rain or shine.
Easy Installation
Installing a Rear Bumper Protector to your vehicle is a breeze. Clean the surface of your bumper, peel the pre-applied 3M Tape, and stick the RBP on. Every vehicle is different, and some applications may require the RBP to be bent to match the exact curvature of your vehicle. A set of easy-to-follow installation instructions are included with your order.
Protect From Damage
Drop a tool? No problem. Pet paws scratching your bumper? No problem. Manufactured using high quality polyurethane, Rear Bumper Protectors provide a layer of defense against damage. Without a RBP, you leave your bumper vulnerable and at risk of receiving scratches, chips, and scuffs. If your bumper already has a few unsightly marks, this RBP is capable of effectively covering up the damage.
Fitment Checked
Our installation staff has factory fitted this Rear Bumper Protector for proper fitment onto specific vehicles, ensuring it will perfectly fit the shape of your bumper.
Generic Installation Instructions
STEP 1: Clean Bumper
Clean the surface of your bumper with a clean cloth. Then, using the alcohol wipe provided, wipe down the bumper until clean. Let any excess residue dry prior to installation.
PLEASE NOTE: Your vehicle should be at least 75°F for proper installation.
STEP 2: Line Up
To place your bumper protector properly, start by lining up the arrow on the bumper cover with the trunk latch located within the trunk of your vehicle.
PLEASE NOTE: Do not remove tape yet.
STEP 3: Dry Fit
After centering the bumper protector, carefully bend the sides along the curvature of your vehicle's bumper. This step is to ensure that you are happy with the placement before fully installing the bumper protector.
STEP 4: Remove Tape
Remove all tape lining from the underside of the bumper protector. Do not touch tape or place onto a surface other than your bumper.
STEP 5: Place Center Down
Carefully place the center of your bumper protector down. Once again, you will line up the arrow on the bumper protector with the trunk latch. You will want to keep the bumper protector as close to the edge of your bumper as possible.
STEP 6: Bend To Match Bumper Curvature
Placing one side at a time, carefully guide the bumper protector along the curvature of your bumper.
PLEASE NOTE: Do not press down until you are completely happy with fitment. This allows you to pull bumper cover back up if a mistake has been made.
STEP 7: Press Down Firmly
Using a clean cloth, firmly press down on bumper protector.
STEP 8: Finished
You're done! Please allow up to 24 hours before washing your vehicle or traveling through inclement weather.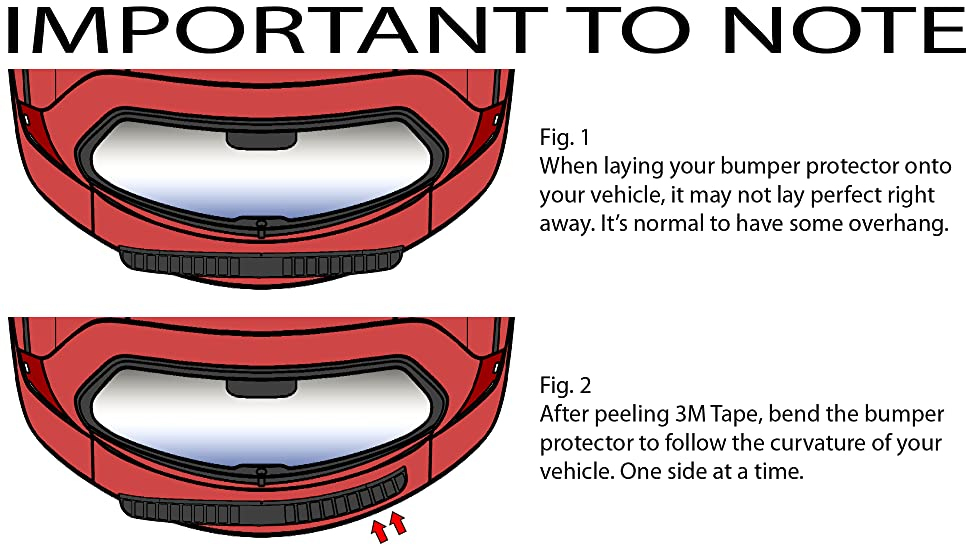 Frequently Asked Questions
Contact Us
We can be contacted at any time through AliExpress Maroc messages if you have any questions, comments or product requests. We encourage our customers to contact us with any questions or concerns. We want to be sure that you are completely satisfied with your purchase!
| | |
| --- | --- |
| Shipping | Our Rear Bumper Protectors ship within 1-2 business days after placing your order. |
| Warranty | We proudly back this product with our 5-Year Manufacturer Warranty. |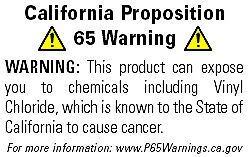 Sportwing Auto Accessories