SHOP CATEGORIES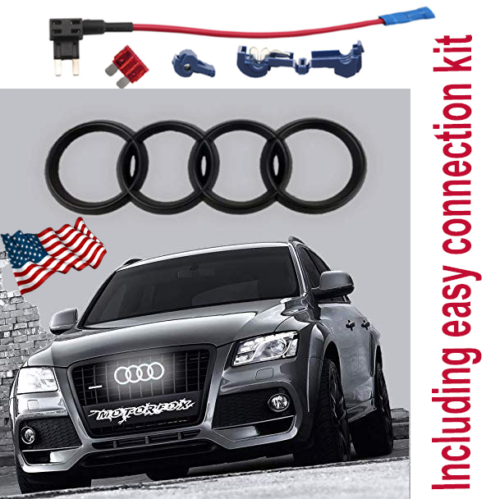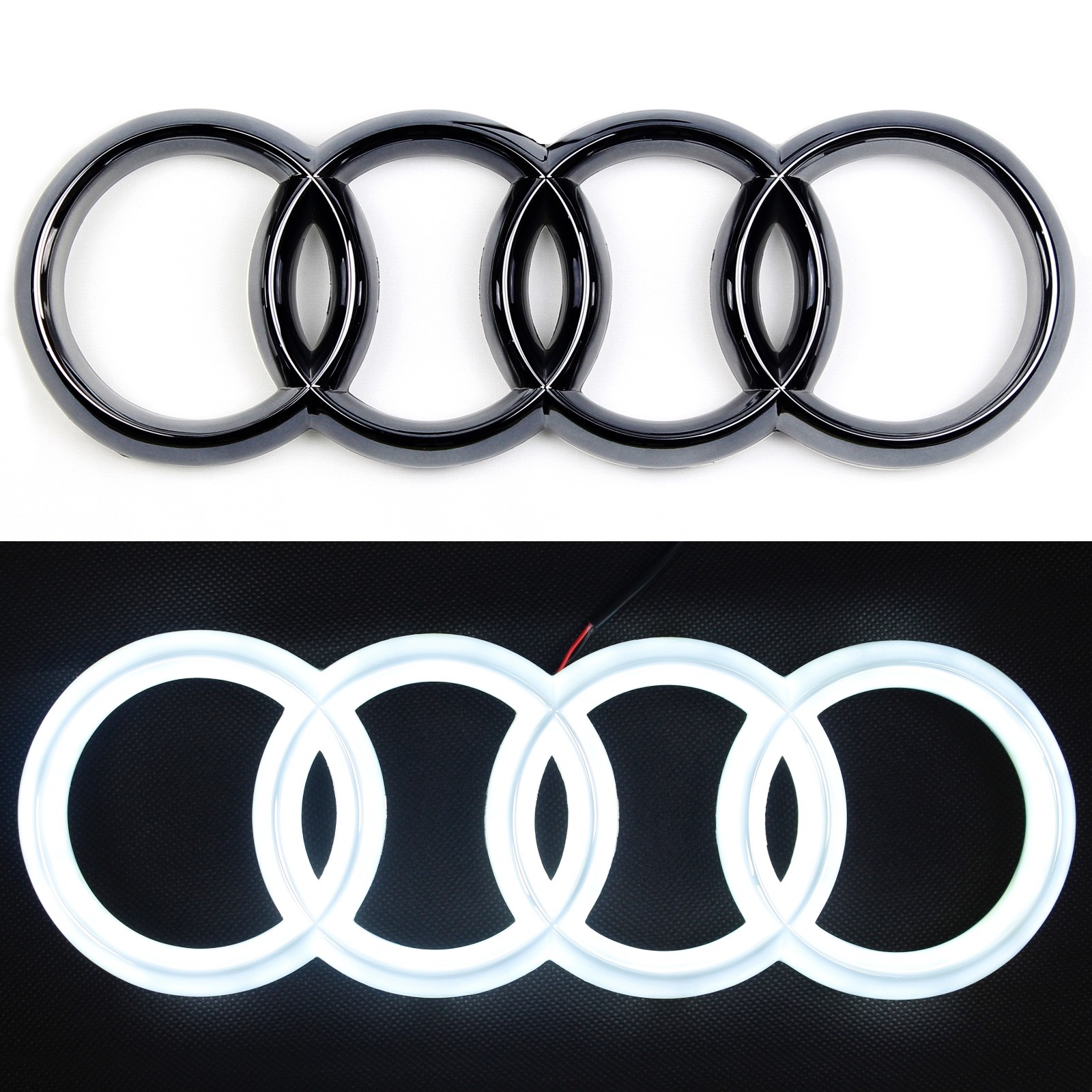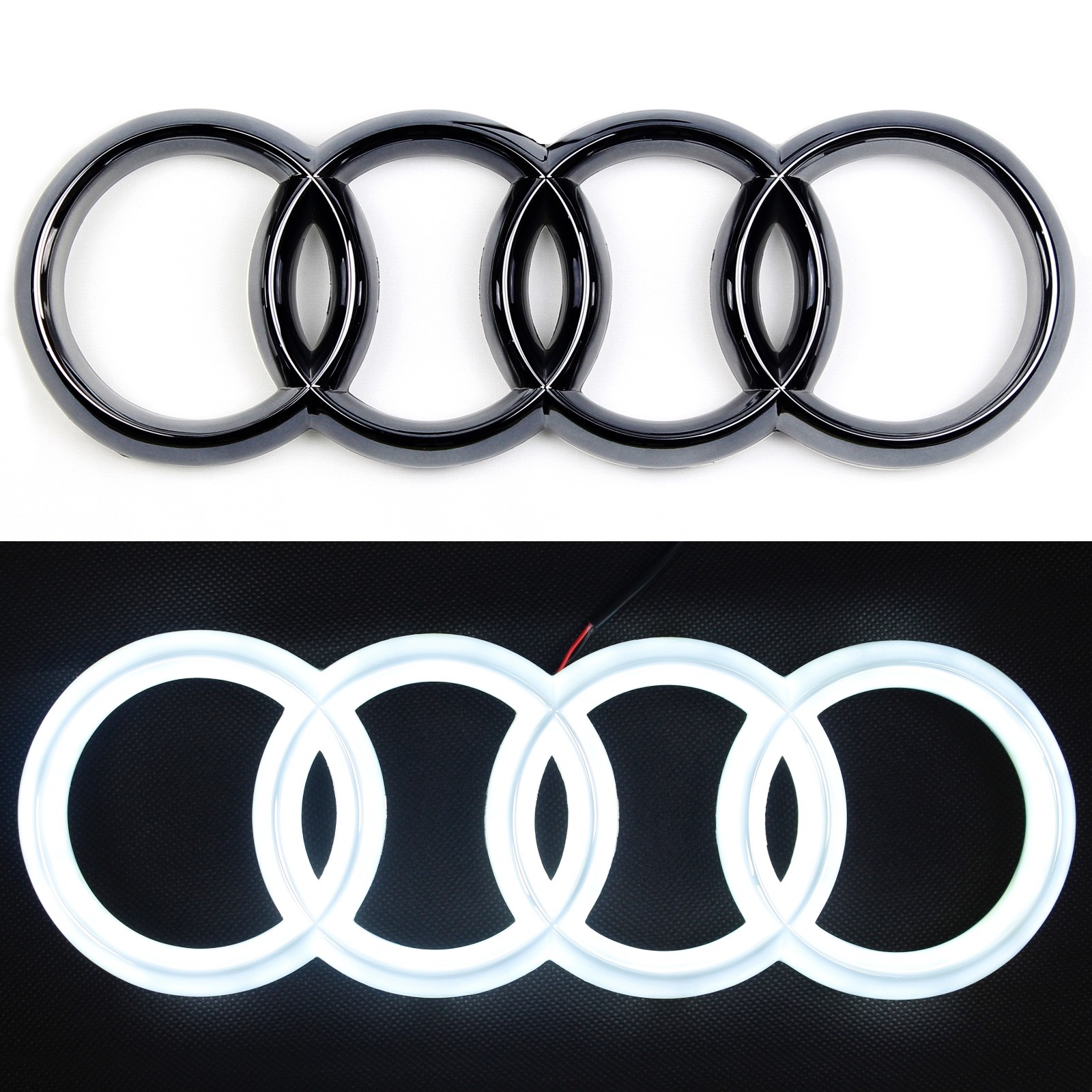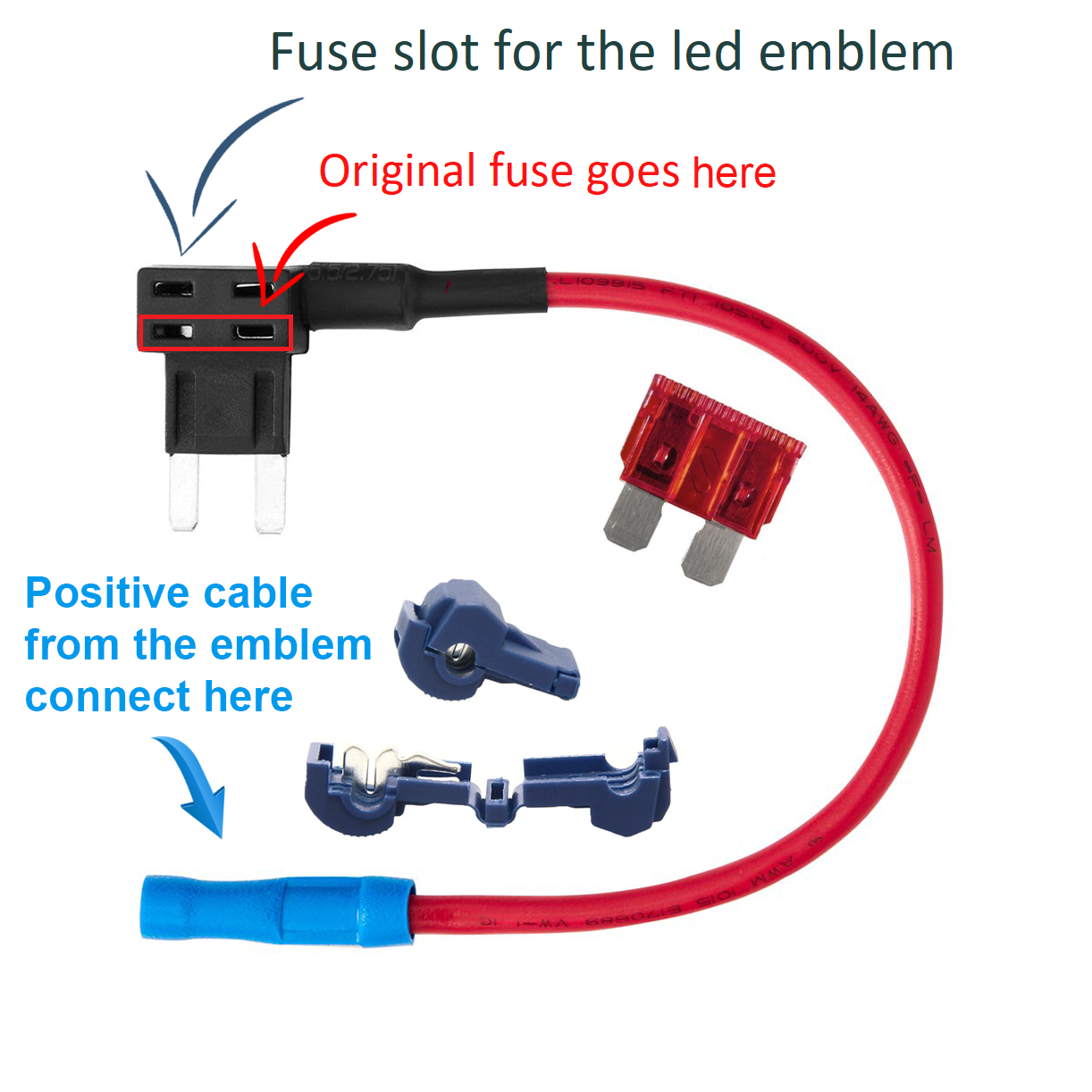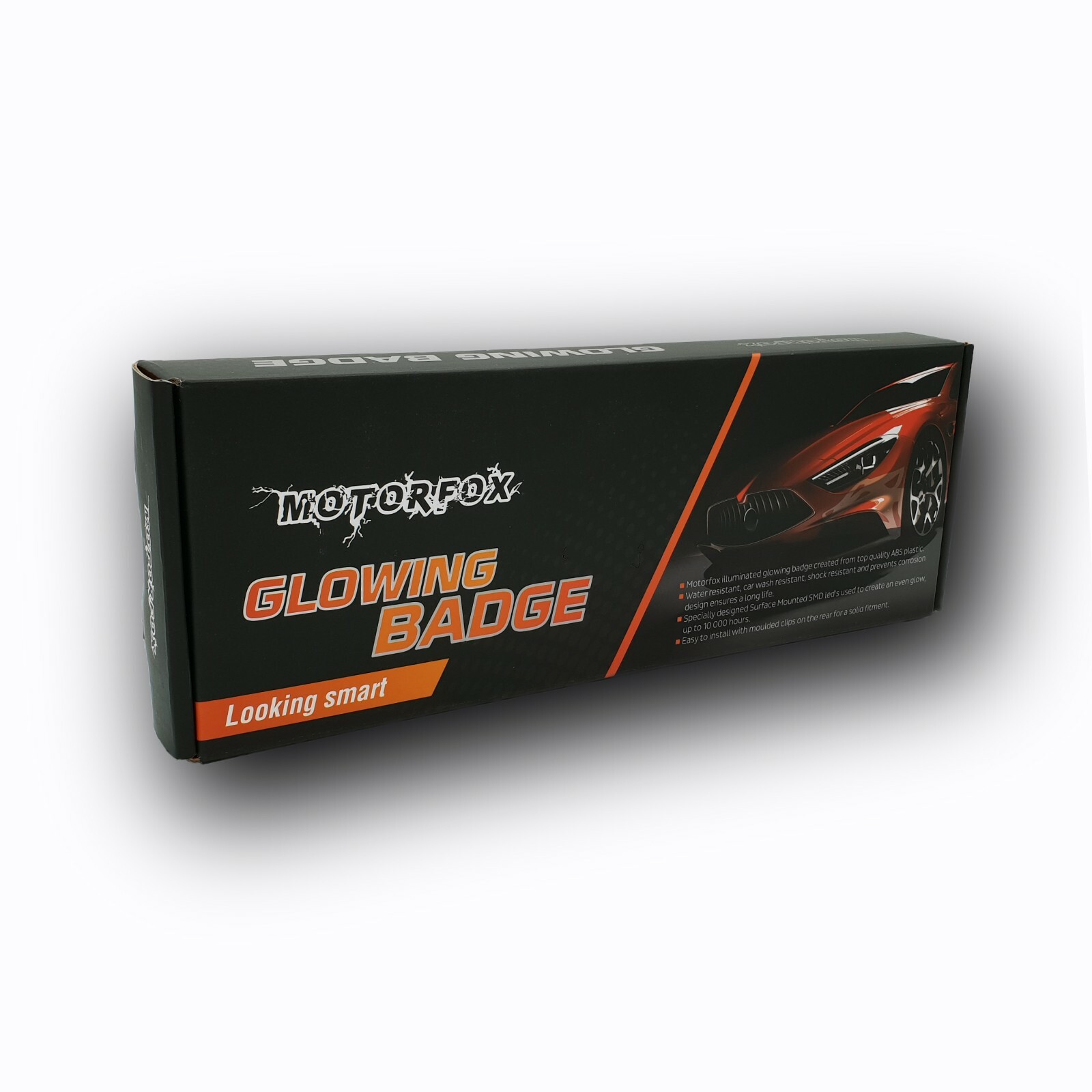 LED EMBLEM AUDI A3 A4 A5 A6 Black B LIGHT FRONT GRILL GLOW LOGO BADGE RINGS DRL
Motorfox The best Quality!!!
AVAILABILITY:
In Stock!
PRODUCT DESCRIPTION
Motorfox LED Emblem for Audi, Front, Car, Grill, Badge, Auto, Illuminated Logo, Glowing Rings, Lights DRL Daytime Running Lights, White.
Motorofx LED emblem suitable for Audi, crafted with top quality ABS plastic material and will last for years. It's a direct replacement and improves the appearance of your vehicle. It features a specially designed LED lamp that has a lifespan of 10,000 hours.
It comes with a 3M adhesive tape for easy installation. No drilling or tools needed to install this piece. It is also easy to uninstall. Carefully engineered to provide decoration and additional protection for Audi owners.
The LED light is a new innovative way of illuminating your car with a touch of elegance. It is bright and attractive from every angle. It brings class and that little extra that makes your car unique. The connection is simple with 2 wires, one negative and one positive that can be integrated into any existing power source.
You can buy our LED Emblem suitable for Audi cars with confidence knowing that it's top quality and comes with a guarantee.
✔ Our new front illuminated LED badge created from top qality ABS plastic. The badge is designed for perfect integration just like the OEM variant
✔ Daytime running lights are a relatively new feature on most cars. They make it look nice and offer additional protection Increase the visibility of your car.
✔ Fully water resistant, car wash resistant, shock resistant and prevents corrosion. Ultra pure xenon white LED emitting a spectacular but subtle light. Chrome effect looks normal and blends with the background when the LED is turned off.
✔ It comes with a 3M automotive adhesive tape that make the installation very easy. Simply remove an existing car badge and stick the new one in its place.Please confirm the size is suitable for your car logo before buying, because different times and different places of the production of cars, car logo size may vary.
For models:
S3 2007-2020
S4 2009-2020
S5 2007-2020
A1 2011-2020
A3 2006-2020
RS3 2011-2020
RS4 2008-2020
A4 2005-2020
A5 2007-2020
A6 2006-2010
Please contact us if your model not in the list.
Specifications:
Led type: Linear SMD
Size: 3,74 Inch X 10,82 Inch / 275mm x 95mm
Lifespan: >10000h
Voltage: DC 12V
Color: Black
30-Day Money Back Guarantee. If you are dissatisfied with your purchase, simply contact us within 30 days of purchase to arrange for a refund.
If you have any issue with your purchase, please kindly contact us via AliExpress Maroc Message rather than opening a case / request or leave negative feedback, trust us we will get back to you with 24 hours and bring you a satisfactory solution.
We want to ensure that all of our buyers are offered all the benefits that AliExpress Maroc has to offer. In order to ensure that you qualify for AliExpress Maroc Buyer Protection, we only accept payment through PayPal.
Paypal also allows you to complete your purchase quickly and securely. It offers a variety of payment options including all the major card carriers. In order to ensure that all of our customers have equal access to our inventory, we require immediate payment after purchase.
All orders are shipped out within 2 business days. Your order will be shipped out via one of our participating partners including USPS, Yodel and DPD.
We only ship to physical addresses and we are unable to ship to P.O. boxes, APO or FPO addresses. Once we have confirmed that your order was picked up by the shipping carrier, we will update the tracking information through AliExpress Maroc.
If you have any further questions or queries, please contact us using the link in AliExpress Maroc.
Store Pages

Store Categories

Useful Links

Contact Us

Our dedicated staff is happy to help
Less than 24 hour response time.
Motorfox © 2017 . All Rights Reserved. Developed by